TRAINING PROGRAMS
WHY PRIVATE TRAINING PROGRAM IS PERFECT FOR ME
Book your most convenient day and time of the week to train.
Allow flexibility in scheduling – reserve the same private slot every session or book weekly.
Train at minimum once a week and as often as 4 times a week or more.
Customize and plan your training professionally to best fits your fitness level and goals.
Enjoy your training in your own private training space.
Accelerate your progress with instant feedback, fixing your mistakes, taking new challenges, and pushing your limit.
Discover what you can achieve and get effective and measurable results as you stay committed to your program.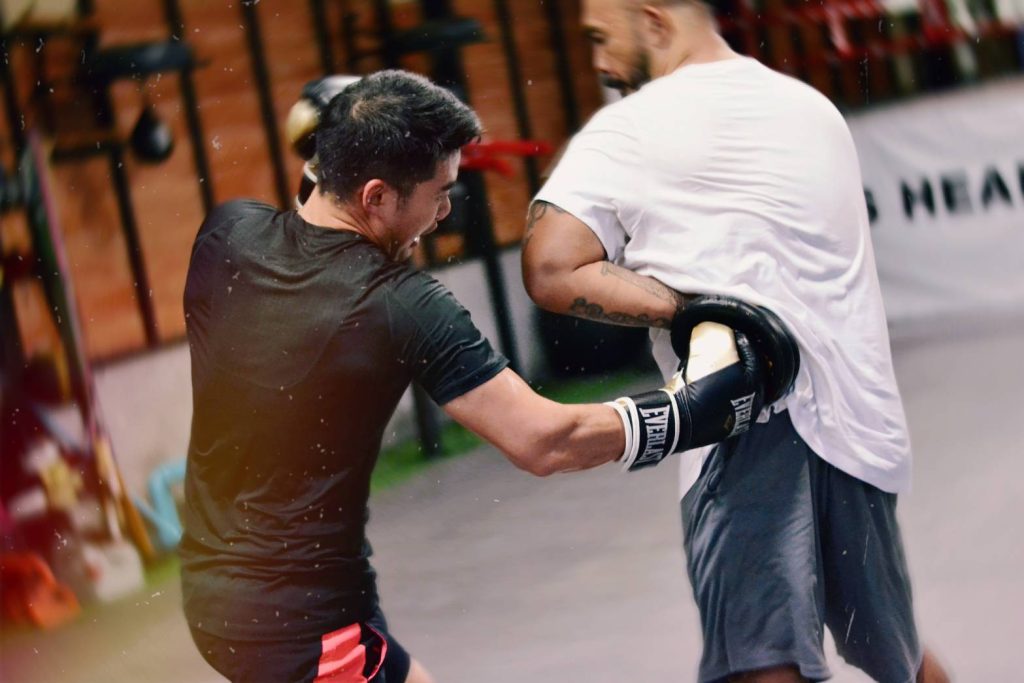 FITNESS BOXING PROGRAM
Let's customize a fun & challenging boxing program perfect for your schedule and fitness goals. If you are looking to get or stay in shape, tone muscles, boost your stamina and endurance and learn self-defense, this program is just right for you!
Suitable for all fitness levels.
Children aged 7 years old and above.
TECHNICAL BOXING PROGRAM
Get serious about boxing, learn the deeper side of sweet science and work on technical boxing drills to help you improve your boxing skills and increase your boxing IQ.
Suitable for intermediate to advanced levels.
FIGHT PROGRAMS
Unleash your ultimate potential, improve your boxing intelligence, fight tactics and strategies, and get in your top condition physically, mentally and emotionally for your upcoming fight.
Suitable for professional boxing, amateur boxing, and white collar boxing.
PADHOLDING PROGRAMS
Learn how to pad properly and safely along with tips and techniques to keep your padding session fun and exciting!
Suitable for no experience beginner to intermediate levels.
COACHING CERTIFICATION PROGRAMS
Start a career as a boxing trainer or a boxing gym owner with tools and knowledge that will set you apart.
Learn our unique boxing training system to create a coaching platform and personal trainer business plan to grow a successful career.